So .. as we approach then end of February and nearly six months from kick off we are in the home strait.
This week the electrical second-fix is underway and should be completed by Thursday.  All our sockets and switches are ready to be installed.  We have chosen a screwless cover plate in stainless steel for the main sockets and switches.  They're called click definity – for more information see here – http://www.clickdefinity.com/the-definity-range.php.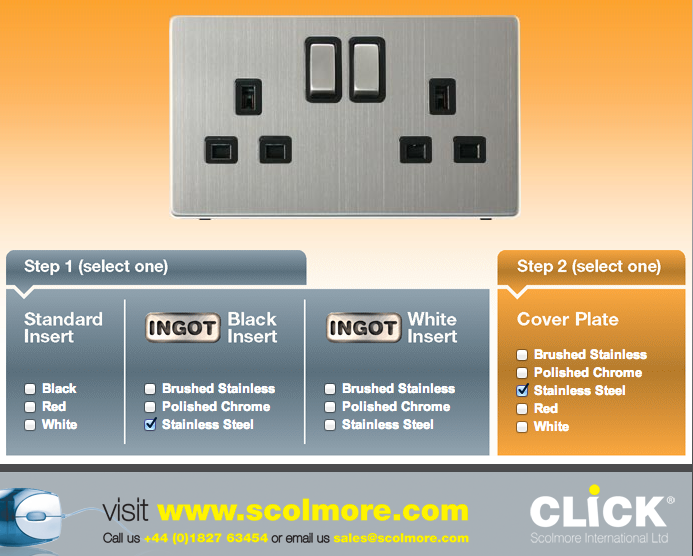 On the outside the finish coat of mineral render is being applied as part of the Aquapanel wall system.  Hopefully the weather will stay above freezing & dry enough for the next few days to allow Denis & Co. to get the work done.
The exterior render will get a coat of paint in the summer months but this will get us through the rest of the spring and allow us to take down the last of the scaffolding and get the ground works underway next week for the sewage and wastewater treatment.