An early start to the day and the good weather augured well for the fitting of the first floor.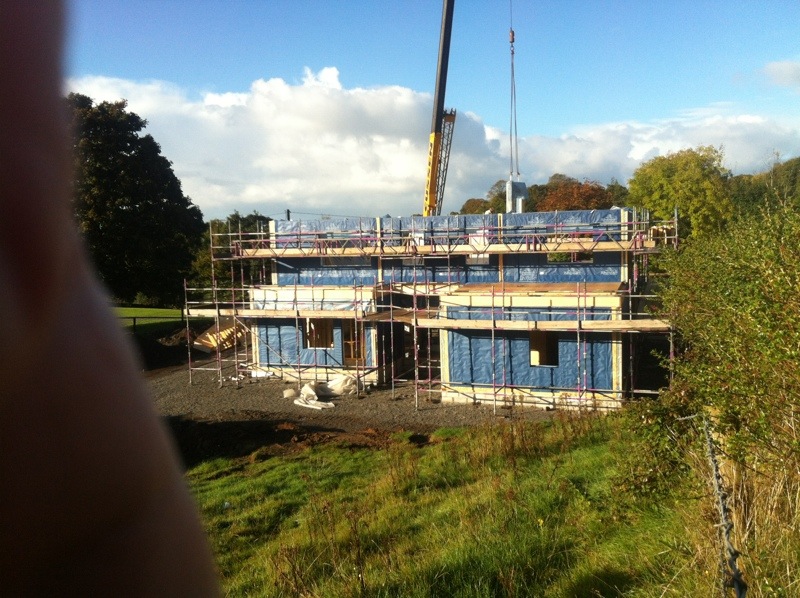 By 11:00 all the first floor walls were fitted and soon the roof panels were dropped into place.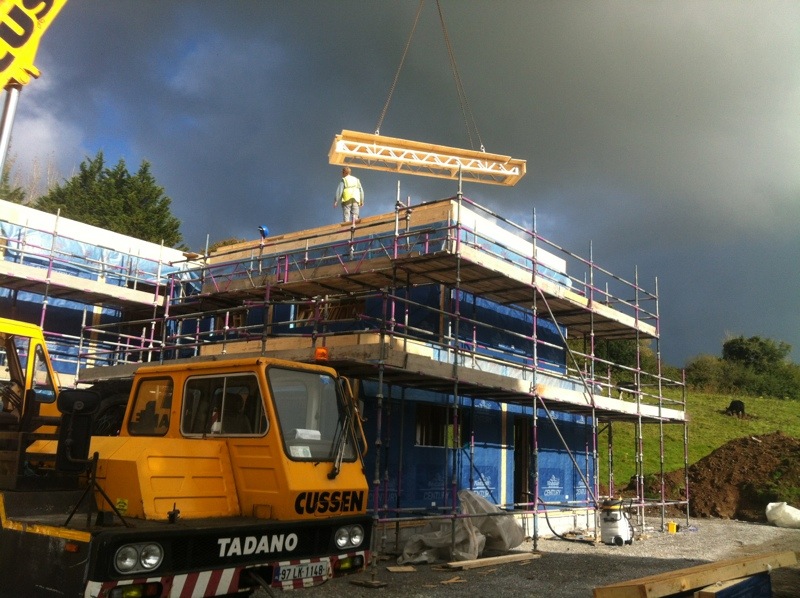 The last roof panel was lifted and fitted by lunchtime and the full shape of the house could then be seen. We had to go up for a look.