Hoping for a crane-trouble free day today. Starting at 8:00 all the ground floor internal walls are in place by 12:00, the steelwork is checked and we are ready to start adding the first floor panels.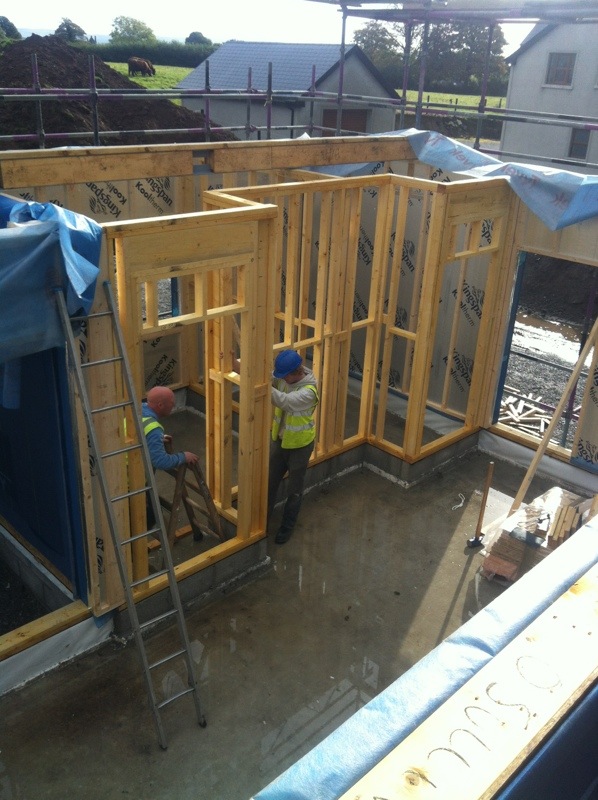 First floor panels in place by 15:00. Now they've to go around and tie the roof panels into the wall and lock it all together.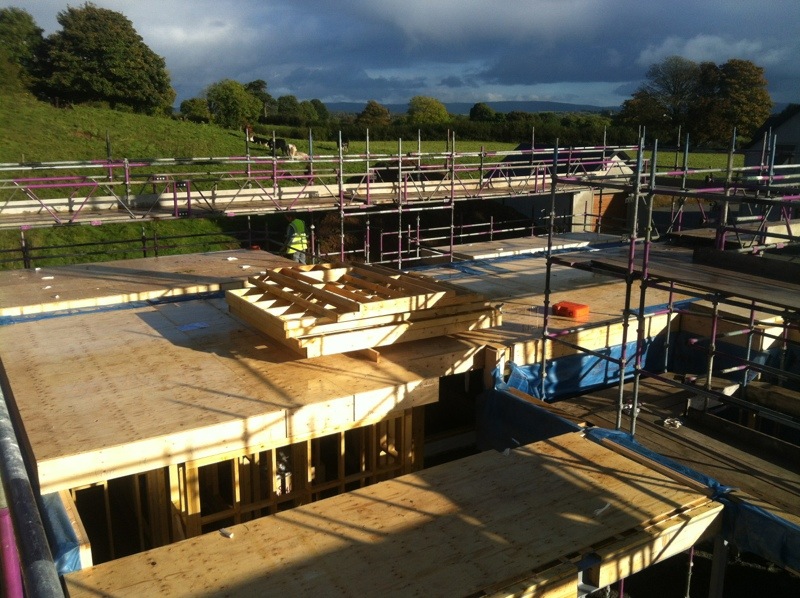 The day draws to an end. The first floor is sealed, air tightness membrane tacked down and plates for the walls in place. First floor and roof go on tomorrow.