Time to start laying the underfloor insulation in preparation for the installation of the heating pipework next week. I managed to lay the first layer in several rooms but the overnight rain leaking in through the unprotected roof gaps meant that it all had to be lifted and swept & vacuumed out … what fun!
On the upside, the crane managed to lower the monster canopy over the hall door. There was a lot of tricky manoeuvring of the huge frame with the crane and posts to get it all in place. The large outside beam had to be straightened after giving us a bit of trouble when lowering the canopy. Once the canopy beams were bolted in place it felt a lot more secure and steady.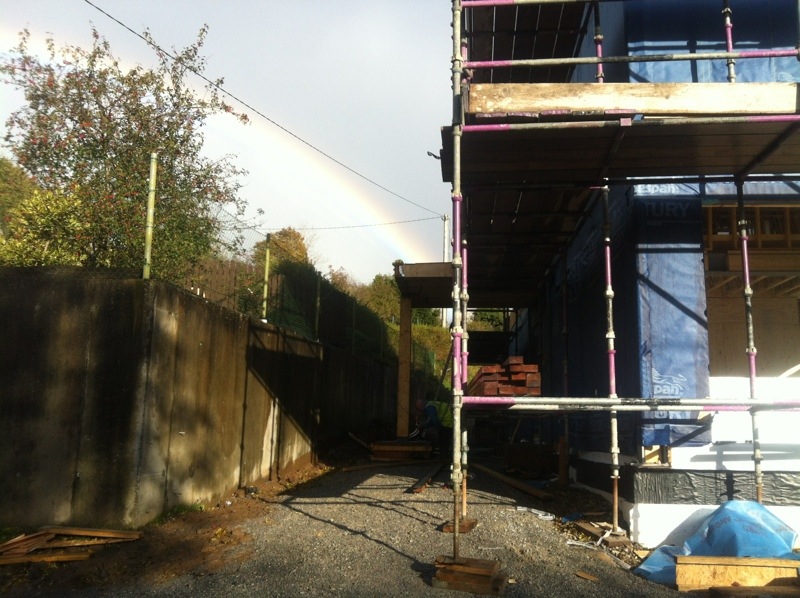 Friday dawned dry & bright and with all hands on the roof deck we hauled 40 bales of insulation up onto the roof followed by a hefty pile of smartply osb3 board. With the sun shining we managed to completely cover the main roof in two layers of 80mm insulation and begin the timber deck before the day ended. Safely covered in a heavy plastic sheet overnight the work will continue tomorrow.