The Kingspan Frame has now been installed and the crew have left the site.  They'll be back in a few weeks when the windows & doors are installed to perform the airtightness taping of joints & testing.
The plumber Kieran installed all the rainwater downpipes so that the roof can safely drain while we await the arrival of the guys who will install the roof finish in a week.  We also managed to lay 160mm of roof insulation and fix a smartply OSB timber dick on top to cover all the roof surfaces.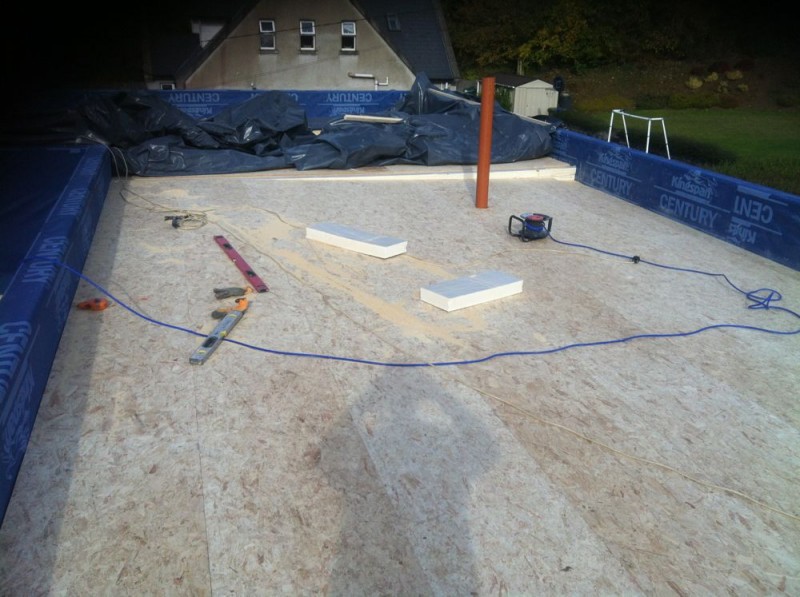 Terri & I spent most of the weekend installing the 190mm worth of underfloor insulation throughout the entire groundfloor … lots of measuring, cutting and hacking but we just about completed it all by late Sunday evening in the fading light.
The plumber came on Monday and put in all the pipes that sit below the floor such as toilet waste and floor drains.
Ashgrove came Tuesday and fitted all the pipework for the underfloor heating on the ground floor and the first floor pipework for the kickspace radiators.