All the plasterboard, acoustic insulation and timber cladding have arrived so we're ready to get cracking on the next phase of the building.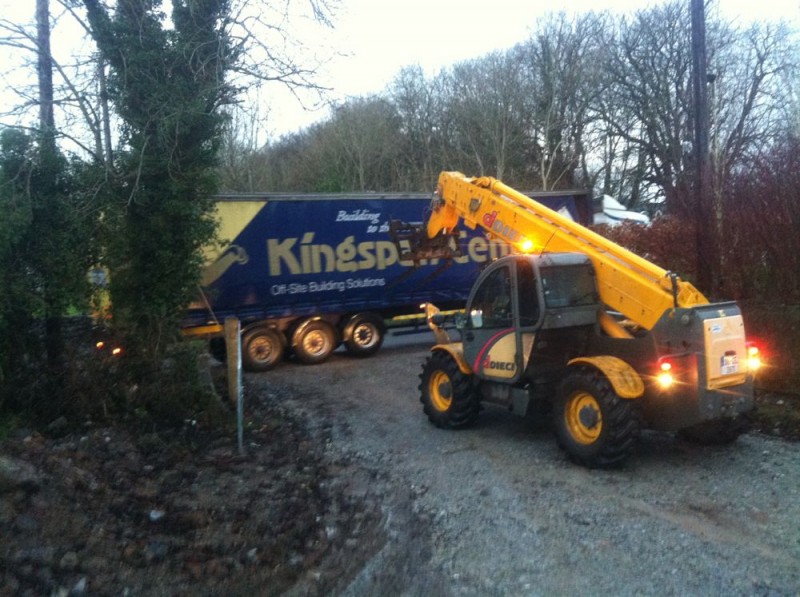 With a forklift onsite we stacked the palettes of plasterboard and timber … and rapidly covered them in plastic sheeting as the rain was pretty constant.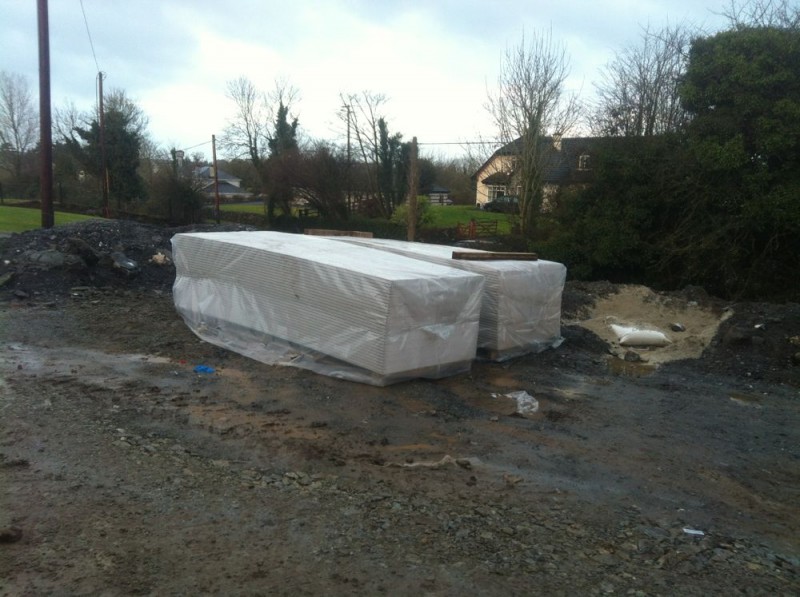 Waited around for half the day for the final delivery of insulation but it is all there now and ready to go.